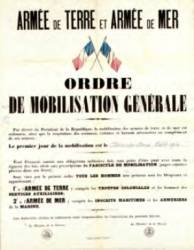 My last contribution in the "new US-civil war" - I promise ;)

Okay: In a near future, this is what happens:

Our beloved President Chirac one day decides that we French should go and invade the USA.



His arguments are the following:

-The USA are ruled by a stinky, fucking piece of Shit. (true)
-The USA got lots of dangerous weapons, nuclear, biochemical and so on. (true)
-The USA do not respect human rights (true - think of Guantanamo and Abu Grhaib)
-The USA shelters religious terrorists who speak out fatwas against foreign leaders (true - think of Pat Robertson)
-The USA is a dangerous, aggressive country (true - think of all the wars they were in since 1945 alone)
-The USA tries to replace other cultures with their own. (True - Nothing but US-serial shit on TV, McDonalds where ever you go. arrg!)
-The USA is evil because our President says so and if you don't want to be a traitor and love your country, you support your president.

In fact, all those arguments are perfectly true. But to be honest, I don't feel like going to war. My dear friends - I need some advice. What shall I do?