vendredi, avril 30, 2010
jeudi, avril 29, 2010
I saw this little lizard when doing yardwork and had the chance to take a photo.
The Lizard certainly is a sign that the warm days are coming and even summer is not too far away now. I am so looking forward for Beltane and I try to get connected with Jack a bit more (I didn't in the past days) since Beltane is a festival I would like to share with him.
For this, I think that the Lizard is also a good sign, for Lizards stand for spirituality in dreams, the otherworld and the subconsciousness. Will JFK bless me with the same kind of gifts he did, both at Imbolg and Ostara? I hope so very much.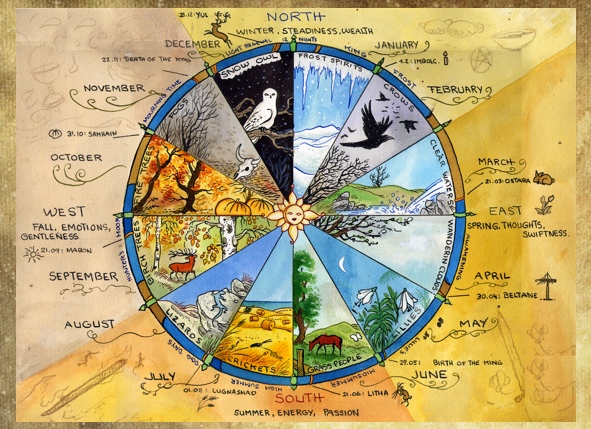 The time between Beltane and JFKs Birth (may 29) is what I call the "Lillies Moon" in my personal spirituality. A time of dreams and promises, mysterious, beautiful and filled with the songs of birds and crickets.
Publié par

Diana Kennedy
à l'adresse jeudi, avril 29, 2010
5 commentaires


mardi, avril 27, 2010
dimanche, avril 25, 2010
samedi, avril 24, 2010
vendredi, avril 23, 2010
mardi, avril 20, 2010
vendredi, avril 16, 2010
jeudi, avril 15, 2010
mercredi, avril 14, 2010
mardi, avril 13, 2010
lundi, avril 12, 2010
mardi, avril 06, 2010
lundi, avril 05, 2010
samedi, avril 03, 2010
vendredi, avril 02, 2010
jeudi, avril 01, 2010
About Diana
Diana
is an artist living in the Vosges mountains of France. She is known as the author of graphic novels, comic books and also works on animated movies. She enjoys gardening, animals and nature and her muse, JFK. She is a practising pagan.

Justice pour Aldo Moro !
La Vendetta de Kennedy.
Le nouveau Conte d.l Maison Blanche


Amis
Blogs que je lis, :
The Adventures of Mauser Girl
The Voyages of Captain Young
Pagan Culture
In a dark Wood
In a yellow Wood
The Midnight Library
A Horse Soldier's Thoughts
Cooking for assholes
Cartophiles et Collectionneurs de Belfort
Histoires du Nord
Libre et libéral
Le Blog de Petitalan
Horst Bruckner Comics
Caroona's Welt
Wind in den Weiden
Reto M.
Drrrty WASTELAND
Bodeceas Palaver
Windleben
Meine andere Welt
Geierheim

JFK
Main entrance to the JFK-Tales:
Gates of Camelot
Weltenbibliothek Wiki

Shopping Diana Art
Galeries
Where to see my artwork online:
Deviantart
Flickr

Blog Archive